Pandora's Box: how to humanise educational technology to ensure an emotionally fluent midwifery programme - recognising the issues.
McLuckie, Connie; McHugh, Nessa
Authors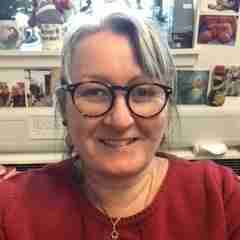 Abstract
This article will focus on the challenge of providing an
emotionally vibrant midwifery curriculum for our three year
undergraduate programme. We plan to achieve this
through the creative use of e-learning opportunities and
face-to-face workshops, designed to enable students to
explore issues of emotion and communication in a variety
of interrelated approaches.
We have used the 4D Cycle Appreciative Inquiry approach
(discovery, dreaming, design and destiny) to provide a
framework for us to reflect on key educational issues in
midwifery and enable us to explore ways in which we can
weave a woman-focused perspective around our chosen
framework (see Fig 1). Here we discuss the first two stages
of the 4D cycle, discovery and dreaming, to establish
what the issues are for us and to enable us to craft the
workshops. The workshops will develop themes arising
from both the theory and practice modules undertaken by
student midwives throughout the curriculum and will
provide the opportunity for reflective discussion on a
range of activities. These activities will be styled around
the experiences of parents, students, midwives and
supervisors of midwives providing a synthesis of
interactive media.
Citation
McLuckie, C., & McHugh, N. (2013). Pandora's Box: how to humanise educational technology to ensure an emotionally fluent midwifery programme - recognising the issues. MIDIRS midwifery digest, 23, 423-427
| | |
| --- | --- |
| Journal Article Type | Article |
| Publication Date | 2013 |
| Deposit Date | Apr 23, 2015 |
| Print ISSN | 0961-5555 |
| Peer Reviewed | Peer Reviewed |
| Volume | 23 |
| Pages | 423-427 |
| Keywords | Midwifery; nurse education; educational technology; e-learning; 4D Cycle Appreciative Inquiry; |
| Public URL | http://researchrepository.napier.ac.uk/id/eprint/7835 |
You might also like
Downloadable Citations