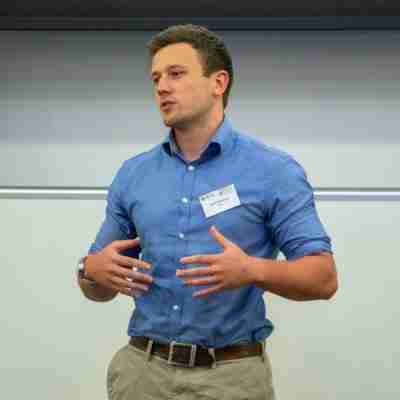 Biography
Jamie is a Lecturer in Marketing at Edinburgh Napier University. He is the Research Lead for the Marketing Group, a committee member for The Business School's Research Degrees Committee and Research Integrity Committee. Jamie completed his PhD at Heriot-Watt University. Jamie's current research focuses on the impact of new technology on consumers.

His ongoing projects are studying esports, gambling marketing, and the well-being of people in virtual environments. He has published in a number of internationally recognised journals such as Tourism Management, Annals of Tourism Research, European Sport Management Quarterly, and International Journal of Hospitality Management.

Jamie is Programme Leader for Marketing with Digital Media and lectures on areas of social media marketing, marketing management in practice, and teaches research methods at undergraduate and postgraduate levels. If interested in pursuing a Research Degree at Edinburgh Napier please get in touch.
Research Interests
Esport Marketing; Well-being of People Online; Gambling Marketing; Tourism Marketing; Sustainable Marketing; Tourism and Hospitality Management; Volunteer Tourism; Bourdieu; Research Philosophy; Qualitative Research Methods.
Teaching and Learning
Module Leader: Social Media Marketing; Marketing Management in Practice (Hong Kong and Edinburgh); Honours Dissertation (Hong Kong).

Dissertation Supervisor: UG, PG, MSc, MBA, PhD.