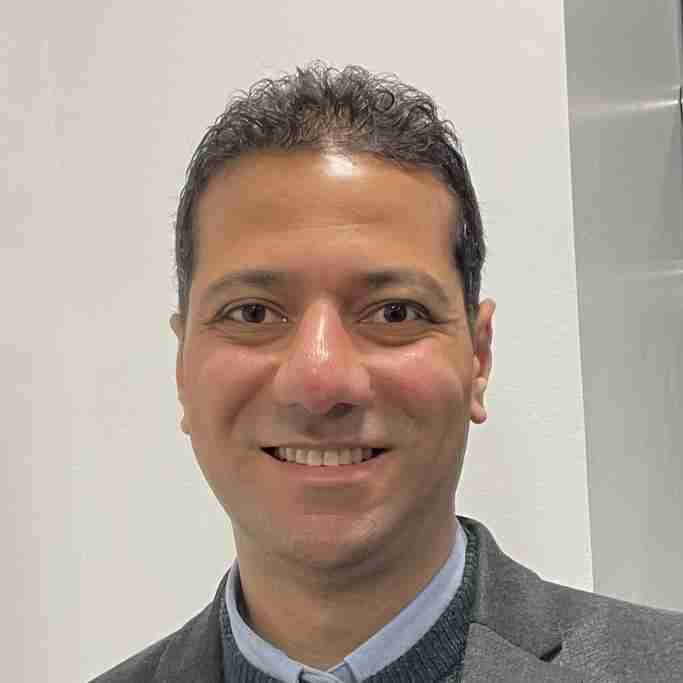 Post Nominals
BSc (Hons), PhD, AFHEA
Biography
Usama Ammar is a Lecturer of Drug Discovery and Pharmaceutical Science in the School of Applied Sciences (Life Sciences) at Edinburgh Napier University, Edinburgh, United kingdom.

Within Edinburgh Napier University, Usama provides teaching and learning support through different drug discovery-based modules (Life Sciences) to both postgraduate MSc and undergraduate BSc (Hons) students at the School of Applied Sciences (SAS). In addition, he provides and maintains both students supervision and support to improve their learning experience as well as their employability.

Usama has more than 10 years of experience in Drug Design and Pharmaceutical research with track record in drug discovery. In 2020, he has received his PhD in Biological Chemistry (Pharmaceutical Chemistry) from University of Science and Technology (UST), South Korea, where his research focused on the drug discovery and development of V600E-BRAF kinase enzyme targeting melanoma disease. His research project was based within Korea Institute of Science and Technology (KIST School), Seoul, South Korea under the supervision of Prof Oh Chang Hyun. During his PhD programme, he has received KIST Academic Excellence Award that covered his research contributions during his PhD studies.

Before that, Usama Ammar has received his master degree in Pharmaceutical Chemistry (PGT) from Faculty of Pharmacy at Cairo University, Cairo, Egypt (2016). His research project focused on the drug development of small molecule candidates targeting V600E-BRAF kinase enzyme.

Before joining Edinburgh Napier University, He has expanded his research experience as a Medicinal Chemistry Postdoctoral Research Associate in drug discovery of kinase inhibitors within Prof Simon MacKay research group at Strathclyde Institute of Pharmacy and Biomedical Sciences (SIPBS) in University of Strathclyde (2020 – 2022), Glasgow, United Kingdom, where he worked as part of a team developing drug-like candidates targeting IKK1 kinase enzyme in treating prostate cancer.

Throughout his career, Usama has used modern strategies in the drug design as well as the Molecular Modelling tools to speed the drug discovery process. These research activities have resulted in a number of patents and over 20 peer-reviewed research articles related to the Drug Design and Pharmaceutical Chemistry. You can check his research output through this ORCID link: https://orcid.org/0000-0002-7218-641X

Usama Ammar has earned his BSc (Hons) in Chemistry and Biochemistry (2005) followed by BSc (Hons) in Pharmacy and Pharmaceutical Sciences (2010). Afterwards, he practiced as a licensed pharmacist in Egypt.

In 2010, he has joined the Pharmaceutical Chemistry Department within the Faculty of Pharmacy at Ahram Canadian University, Giza, Egypt (2010 – 2017). He participated in the teaching activities to deliver Pharmaceutical and Organic Chemistry-based modules as well as Drug Design modules to the undergraduate BSc (Hons) pharmacy students.

His current research interests lie at the interface of Drug Discovery and Pharmaceutical Chemistry, with a focus on design and synthesis of drug-like candidates (inhibitors, PROTACs and molecular glues) targeting kinase enzymes. Aiming at the discovery of pre-clinical small molecule candidates that addresses the needs for new therapeutics in the area of anti-cancer, anti-inflammatory and anti-infectives.