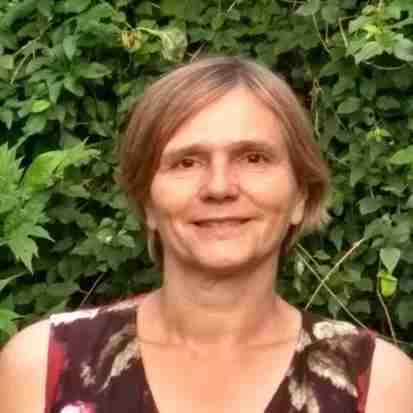 Post Nominals
MSc SFHEA PhD
Biography
Research Interests
Multilingualism
Migration
Study abroad / Mobility
Reflexivity
Language Teaching and Learning
Narrative Research
Critical Realism
Teaching and Learning
Sibylle is Senior Fellow of the Higher Education Academy and also a member of the Teaching Fellow community at Edinburgh Napier Unviersity. She is programme leader for BA (Hons) International Business Management and Language.

Sibylle's activities include
- providing academic leadership as a programme leader by ensuring the learning outcomes of the programme are being met
- developing and streamlining educational materials for German courses which are aligned to the Common European Framework of Reference for Languages
- leading and teaching German language modules
- setting and carrying out assessments and exams at all levels for German courses
- developing and leading the module "Modern Language and Film"
- supervising dissertations
- mentoring colleagues for German
- hosting colleagues during several Erasmus mobility teaching exchanges
- undertaking Erasmus mobility teaching exchanges to RUDN in Russia (2018) and the University of Tours in France (2019)
- disseminating knowledge from Erasmus teaching exchanges
- supporting and guiding students before, during and after Erasmus exchanges
- setting up and developing double degree opportunities and opportunities for placements abroad with several partner universities in Europe.

Sibylle completed her PhD in the area of multillingualism, and her teaching is informed by the knowledge she gained from this project.