Design of a Smart and Intelligent Energy Efficient Controller for a Bathroom System
Oye, Toyosi K.; Gupta, Naren; Goh, Keng; Oye, Tosin T.
Authors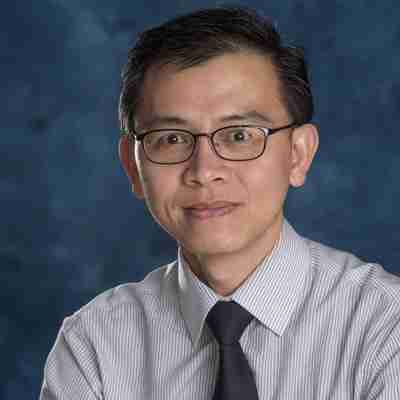 Abstract
One of the major issues facing the world in the 21 st century is climate change. However, sustainability has become a crucial concept to combat extreme consumption of environmental resources. The bathroom has been estimated to be the principal user of hot water for domestic dwellings in United Kingdom. To achieve a highly efficient water and energy consumption in the bathroom, the concepts `'smart'' and `'sustainable'' strategies are fundamental. Therefore, this paper aims to develop an intelligent/smart energy fuzzy logic control for a bathroom system that minimize the energy consumption. This process offers an automatic control of water-flowrate and temperature in the bathroom. The key finding shows that the step response of the system is considerably efficient with minimum overshoot, fast rise time and zero steady state error. The result also demonstrate that fuzzy logic control is efficient in its operation and can lead to a great reduction of energy consumption and subsequently leads to low energy cost.
Citation
Oye, T. K., Gupta, N., Goh, K., & Oye, T. T. (2020). Design of a Smart and Intelligent Energy Efficient Controller for a Bathroom System. In 2020 9th International Conference on Renewable Energy Research and Application (ICRERA). https://doi.org/10.1109/icrera49962.2020.9242819
| | |
| --- | --- |
| Conference Name | 2020 9th International Conference on Renewable Energy Research and Application (ICRERA) |
| Conference Location | Glasgow, United Kingdom |
| Start Date | Sep 27, 2020 |
| End Date | Sep 30, 2020 |
| Online Publication Date | Nov 2, 2020 |
| Publication Date | 2020 |
| Deposit Date | Jul 15, 2022 |
| Publisher | Institute of Electrical and Electronics Engineers |
| Series ISSN | 2572-6013 |
| Book Title | 2020 9th International Conference on Renewable Energy Research and Application (ICRERA) |
| DOI | https://doi.org/10.1109/icrera49962.2020.9242819 |
| Public URL | http://researchrepository.napier.ac.uk/Output/2889564 |
You might also like
Downloadable Citations