Meaningful Engagement for Retail Transformation: Value Co-Creation through Digital Technology and Sustainability Innovation
Legl, Carina
Authors
Contributors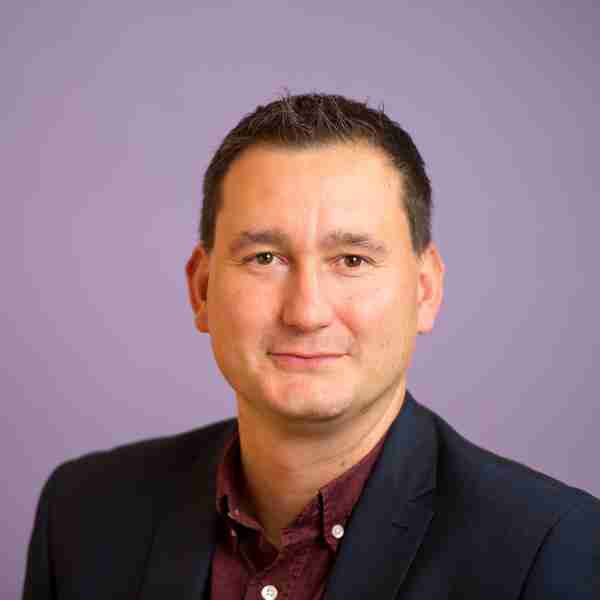 John Thomson j.thomson@napier.ac.uk
Other
Abstract
Meaningful engagement for retail transformation: value co-creation through digital technology and sustainability innovation

Name: Carina Legl (MSc with Distinction in International Business Management)

Ever greater demands for finite resources next to continuously rapid changing climate with worsening, well-documented symptoms stress the need for retailing's transformation towards becoming more sustainable. By going digital, research emphasises on valuable opportunities for retailers to engage with stakeholders for a sustainable-value co-creation process. 
Yet, 'are retail industry's stakeholders willing to take an active role in the sustainability value-creation process?'; 
if so – 'how will stakeholders be enabled to take the role permanently?' (Arnold, 2017).

Purpose. Innovation, connectivity, and consumers are disruptive retail trends that drive retailing's transformation, and as a consequence thereof offer the opportunity in fostering strategic sustainability innovation throughout the entire value-creation process globally. With the identification of enablers and generative mechanism of: collaborative retail stakeholder engagement for sustainable, innovative value co-creation, this research offers the prospect of a scalable framework for transforming retailing into a prospective sustainable business model.

Design/methodology/approach. While this research is still in the early stages of an external, part-time PhD project, the research aim, objectives, and questions are constantly transformed. The researcher's own world's view of being a post-positivist fits within the initial stage of creating an interpretive understanding of mutual causality in how and why collaborative retail industry stakeholder engagement co-creates sustainable value. In exploring and explaining enabling mechanisms that contribute towards sustainability innovation, retailing's transformation is ensued through engaging relations among diverse stakeholders. As retail is foremost focusing on the economic sustainability dimension, neglecting to a great extent at present the environmental and social sustainability dimensions, the wider research project questions: 'whether and under what conditions does the transformation [of the retail business model] through digital technology and sustainability innovations impact retail's economic growth, social inclusion, and environmental protection performance processes, and thus, outcomes?'. Even though the identification of the research gap dictates the research focus and limitations to the wider PhD research approach, the researcher strives for the creation of a scalable framework, incorporating a multi-faceted approach (i.e. retail consumer's type/focus; corporation's type: regional, national, or international-oriented, amongst other). Underpinned by analytical research findings, this scalable framework offers the replication with e.g. different segments or countries (Arnold, 2017; Bryman & Bell, 2015).

Findings. ./.

Relevance/contribution. By addressing retailing's transformation for a sustainable world, the researcher proposes a consumer-centric and sustainable innovative retailing strategy and operation management throughout the entire value-creation process, that motivates the application and implementation of a scalable sustainability innovation framework.

References
Arnold, M. (2017). Fostering sustainability by linking co-creation and relationship management concepts. Journal of Cleaner Production, 140(1), 179-188. Doi: 10.1016/j.jclepro.2015.03.059

Bryman, A., & Bell, E. (2015). Business research methods (4th ed.). Oxford: Oxford University Press.
Citation
Legl, C. (2018, May). Meaningful Engagement for Retail Transformation: Value Co-Creation through Digital Technology and Sustainability Innovation. Poster presented at Edinburgh Napier University Business School annual conference, 2018
| | |
| --- | --- |
| Presentation Conference Type | Poster |
| Conference Name | Edinburgh Napier University Business School annual conference, 2018 |
| Start Date | May 15, 2018 |
| End Date | May 16, 2018 |
| Deposit Date | May 12, 2018 |
| Publicly Available Date | May 16, 2018 |
| Keywords | Retail; Strategy; Supply Chain Management; Operations Management; Transformation; Sustainability; Innovation; Technology; Stakeholder Engagement; Collaboration; Connectivity; Consumer; Value Co-Creation; |
| Public URL | http://researchrepository.napier.ac.uk/Output/1181662 |
Files
Meaningful Engagement for Retail Transformation: Value Co-Creation through Digital Technology and Sustainability Innovation...poster (2.2 Mb)
PDF
You might also like
Downloadable Citations