Visualizing Sets: An Empirical Comparison of Diagram Types.
Chapman, Peter; Stapleton, Gem; Rodgers, Peter; Micallef, Luana; Blake, Andrew
Authors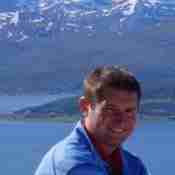 Abstract
There are a range of diagram types that can be used to visualize
sets. However, there is a significant lack of insight into which is the
most effective visualization. To address this knowledge gap, this paper empirically evaluates four diagram types: Venn diagrams, Euler diagrams with shading, Euler diagrams without shading, and the less well-known linear diagrams. By collecting performance data (time to complete tasks and error rate), through crowdsourcing, we establish that linear diagrams outperform the other three diagram types in terms of both task completion time and number of errors. Venn diagrams perform worst from both perspectives. Thus, we provide evidence that linear diagrams are the most effective of these four diagram types for representing sets.
Citation
Chapman, P., Stapleton, G., Rodgers, P., Micallef, L., & Blake, A. (2014). Visualizing Sets: An Empirical Comparison of Diagram Types. In Diagrammatic Representation and Inference (146-160). https://doi.org/10.1007/978-3-662-44043-8_18
| | |
| --- | --- |
| Conference Name | 8th International Conference on Theory and Application of Diagrams: Diagrams 2014 |
| Conference Location | Melbourne, VIC, Australia |
| Start Date | Jul 28, 2014 |
| End Date | Aug 1, 2014 |
| Acceptance Date | Feb 14, 2014 |
| Publication Date | 2014 |
| Deposit Date | May 2, 2016 |
| Publisher | Springer |
| Peer Reviewed | Peer Reviewed |
| Volume | 8578 |
| Pages | 146-160 |
| Series Title | Lecture Notes in Computer Science |
| Series Number | 8578 |
| Series ISSN | 0302-9743 |
| Book Title | Diagrammatic Representation and Inference |
| ISBN | 978-3-662-44042-1 |
| DOI | https://doi.org/10.1007/978-3-662-44043-8_18 |
| Keywords | Set visualization; linear diagrams; Venn diagrams; Eulerdiagrams; |
| Public URL | http://researchrepository.napier.ac.uk/id/eprint/9995 |
| Publisher URL | http://dx.doi.org/10.1007/978-3-662-44043-8_18 |
You might also like
Downloadable Citations